Dowd Irrigation is pleased to launch our new online portal for customers that connects to our internal CRM systems. This new portal allows customers to login with a link that is sent to their email addresses or phone number via text. No username or password combination is necessary. This allows our customers to keep their data updated with us without the need for back-and-forth emails. This also helps us keep our customers updated with announcements, notifications, and irrigation services call 3 times a year.
To update your data, all you have to do is check your email from Dowd Irrigation that looks like the following:
It will have your full name and customer number. This is important to note as only Dowd Irrigation has your customer number and full name.

Once you click on "verify your information", you will be redirected to the online portal and will see the following:
(looks different on mobile / desktop)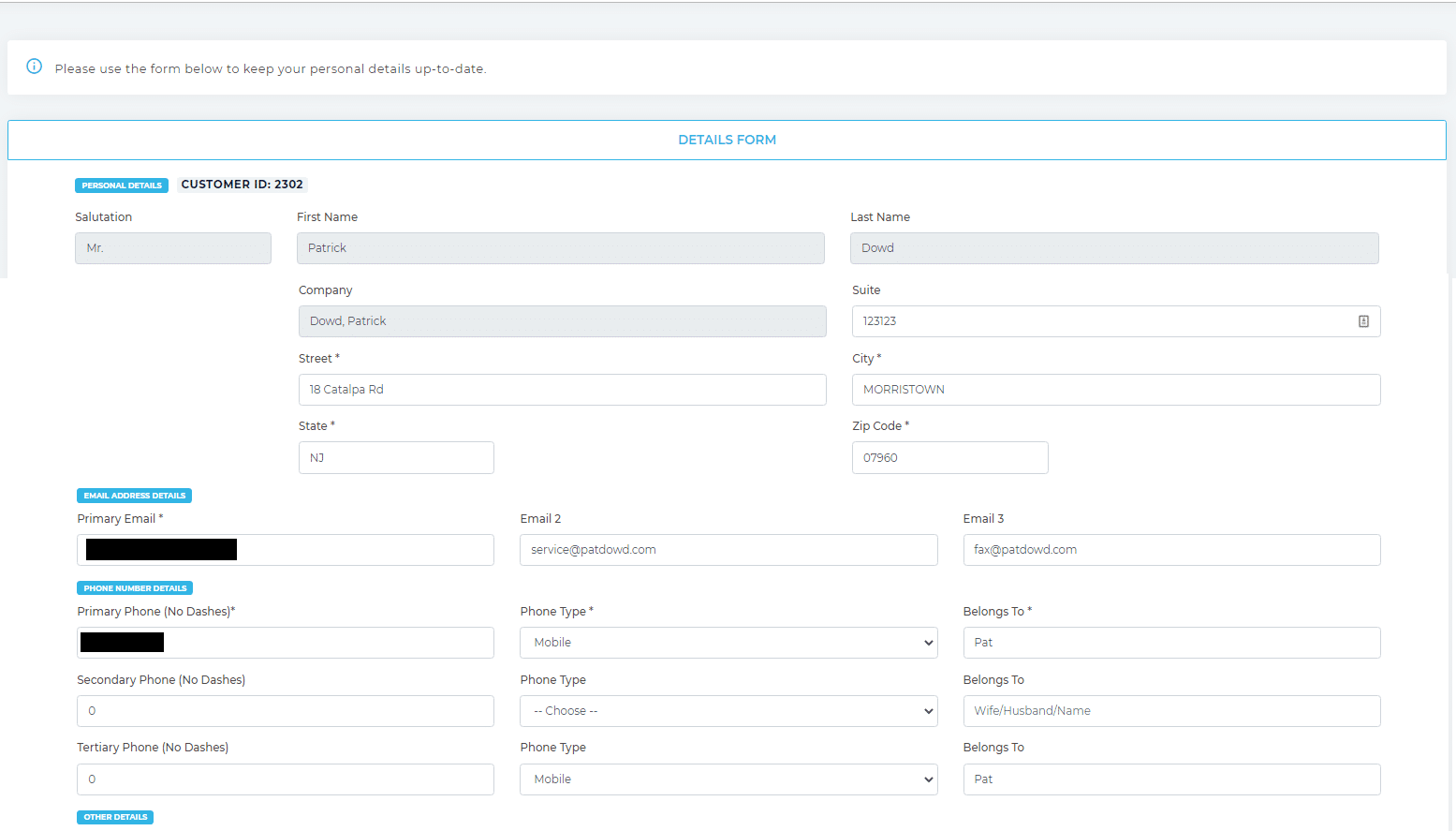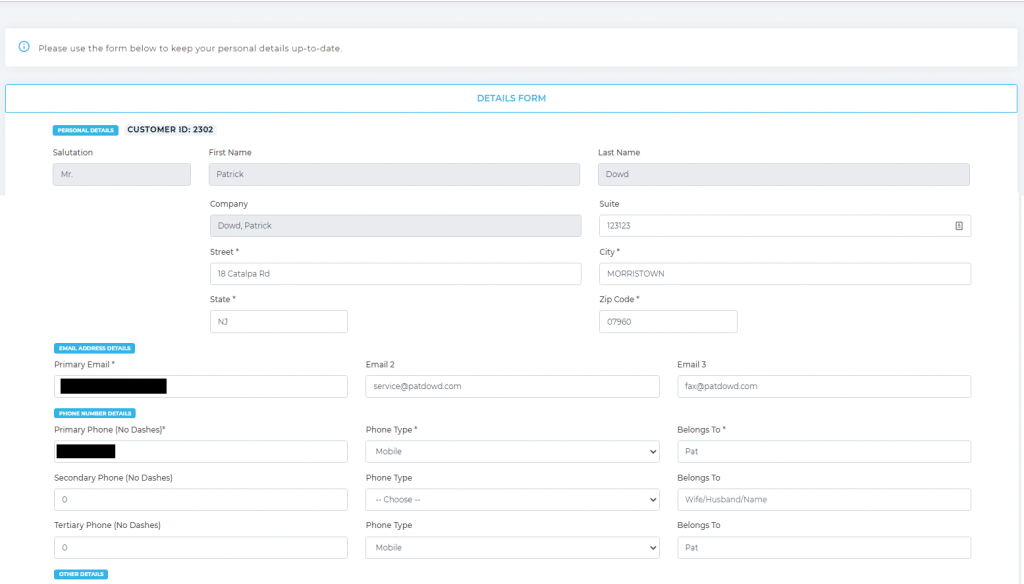 Here are some of the important fields you should pay attention to:
1) We need your primary and secondary phone and also the phone type "mobile/landline" that will enable us to send you service announcements via SMS (text message)
2) Billing preference: Billing preference allows you to choose how do you wish to receive invoices from Dowd Irrigation. You can choose to have the invoiced sent to you by email, by postal mail, or both.
3) Garage access code: When our service crew comes to your property, sometimes we may need to access the main water valve. If nobody is available at your property, you can simply enter the garage code here and our technicians will get the job done without requiring you to be home.
4) Special instructions: There is also a provision for special instructions you can provide if there are things unique to your property that we need to know, or if you have any special instructions to keep in mind when we come visiting.
As always, all your information is securely stored in our database. And both our website and our portal is protected by SSL (represented by HTTPS in the browser)
If you have any questions, please feel free to (contact us)